A combat tested self-defense that goes around the formality of standard Martial Arts, and goes straight for a reflex action to defend yourself with any means necessary.
Krav Maga offers several benefits including:
How to fight
Basic Combat techniques
Choke Defense
Defense against weapons (Including knife and gun)
A workout you won't find anywhere else
A peace of mind knowing you can handle any physical confrontation
Each class is packed with exercises, including muscular and reflex, that will push you past what you think you can do. There is no better feeling that accomplishing an objective that you didn't think was possible and Krav Maga offers you that opportunity in every class. In addition to the exercises, you will study basic defense combatives that will be implemented into a mock "real-world" situation. These situations are designed to give a mental and physical rush so you are aware of what it feels like to be in danger.
Each of our certified Krav Maga instructors have personally been through the same program we are giving to you. They know and understand the proper effectiveness of each technique and are professionals in making sure you get 100% of the benefits that the program offers.
Our facilities are designed to offer you a top-notch experience. From our courteous and friendly staff, ready to answer any questions, to our training floor, equipped with safety floor matting, full length mirrors, and certified targets/shields to give you equipment you can truly work on.
Our facility is regularly cleaned and sterilized so every time you come back, there is a fresh bag waiting for you.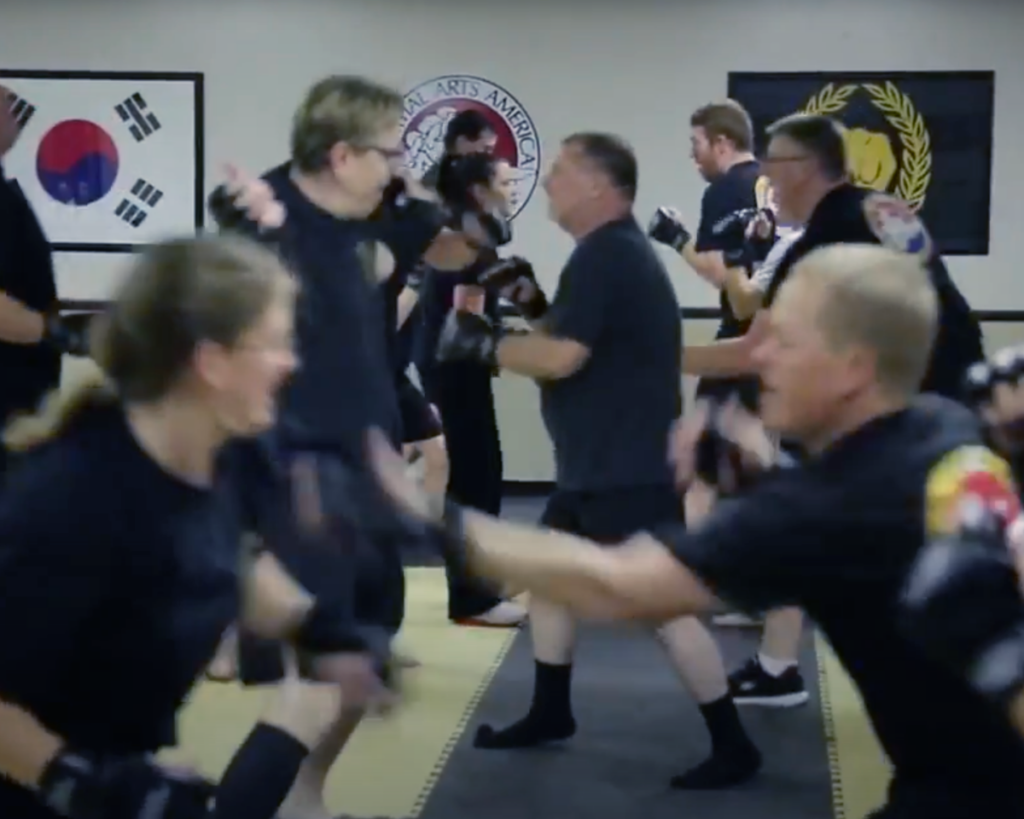 We encourage you to come visit one of our locations and try a class. With the confidence that once you get in on the action, you'll know that this is the right place for you.
Don't hesitate to give us a call, fill out the online form, or come on in to see what we are all about!